Gerald E. Snook MA. LLP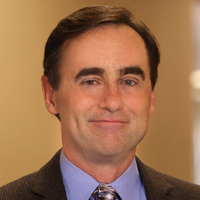 Gerald Snook has been engaged in the practice of psychotherapy and a Limited License Psychologist since 1992. He is a 1991 graduate of the Center for Humanistic Studies in Detroit, Michigan (now Michigan School of Professional Psychology), where he obtained his Master's Degree in Clinical and Humanistic Psychology. He earned his Bachelor's of Science Degree in Mechanical Engineering Technology (BSMET) from Rochester Institute of Technology in 1980.
Prior to joining the Waller Wellness Center in March 2007, he was in private practice at the Trauma Recovery Center in Royal Oak since 1996, and was Staff Psychologist from 1995 to 2002 at North Oakland Medical Center in Waterford, Michigan, where he was part of a multi-disciplinary pain management team led by Todd Lininger, MD.
Mr. Snook completed his training in Eye-Movement Desensitization and Reprocessing (EMDR) in 1994 and Thought Field Therapy (TFT) in 1997. In addition, he has developed his own treatment model using the principals of Dual Brain Psychology pioneered by Fredric Schiffer, MD, and is one of the few therapists in the country with extensive experience in this novel and effective type of therapy. He was recently certified in the use of the Interactive Metronome, a computer based non-drug treatment for Attention Deficit and Attention Deficit Hyperactivity Disorder (ADD/ADHD).
Over the past 15 years Mr. Snook has developed extensive experience treating individuals with childhood and adult trauma; chronic pain; anxiety-based disorders including post-traumatic stress disorder (PTSD), phobias, and fear of flying; depression and stress management; as well as change of life, health, and relationship issues. Mr. Snook is a past-president (1994) and current member of the Michigan Association of Professional Psychologist (MAPP).