Medical Weight Loss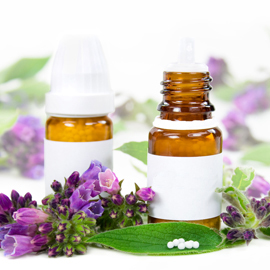 Medical weight loss programs combine guidance and support with comprehensive tools and proven strategies to help people lose weight and maintain that weight loss long-term.
Conventional weight loss programs encourage temporary changes to diet and exercise habits. While this can encourage short-term weight loss, it is not often enough for long-term change.
Your weight is affected by more than your diet and exercise habits. To lose weight and maintain that weight loss, you need to understand the reason you gained weight in the past, and make long-term changes to your health and lifestyle.
In addition to diet and exercise, weight loss is affected by:
Hormone Balance. Our ability to lose weight is influenced by sex hormones, adrenal hormones, thyroid hormones, insulin and human growth hormone. Balanced levels of these hormones are important for successful weight loss.
Lifestyle Habits. Behaviors like sleep and stress management influence our ability to lose weight. It is also important to remain physically active and eat a diet that provides proper nutrition.
Body composition. To achieve and maintain weight loss, it is important to lose fat while maintaining lean muscle mass. This is because muscle mass increases your metabolism, helping you burn more calories each day.
Many weight loss products and programs focus primarily on diet and physical activity. Medical weight loss programs incorporate additional resources to help you reach your weight loss goal and maintain a healthier lifestyle.
Benefits of medical weight loss include:
Ongoing guidance and support
Nutritional counseling
Weight loss supplements like HCG
Behavior modification and education
The Consequences of Excess Weight
Being overweight or obese increases your risk for a collection of chronic and severe health conditions, including:
Type 2 diabetes
Hypertension
Hyperlipidemia
Sleep apnea
Osteoarthritis
Certain forms of cancer
When we gain weight, our bodies store more fat, and this effects hormone production. When you become overweight, excess fat can cause hormone fluctuations and imbalance. Fat can also prompt inflammation throughout the body. As you age, increased levels of fat can make you more susceptible to many common health conditions associated with growing older.
Medical weight loss programs incorporate healthy lifestyle changes and supported weight loss strategies that can reduce your risk for developing obesity-related conditions. In some circumstances, weight loss can even reverse the onset of chronic disease.